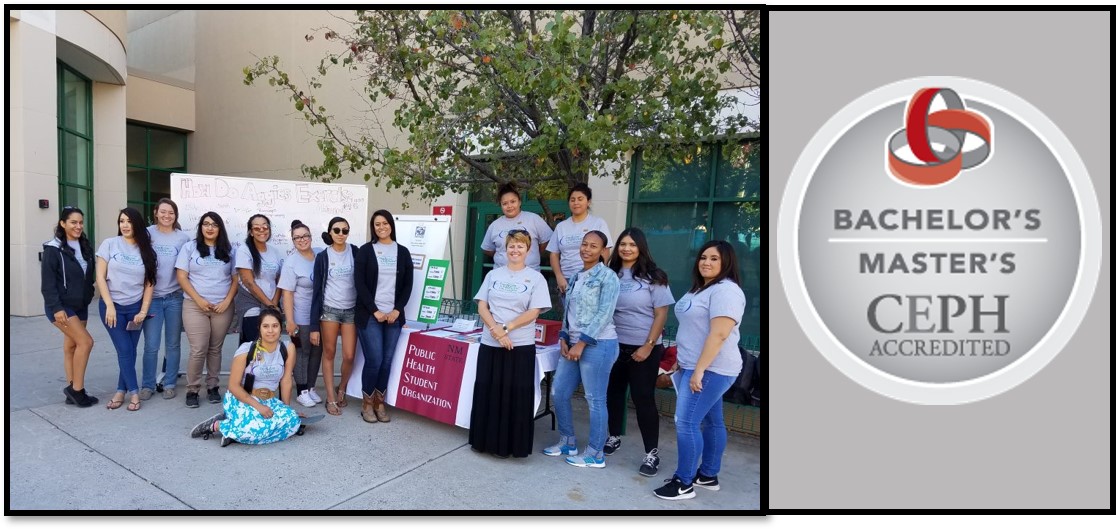 Our mission is to prepare public health practitioners for the State of New Mexico, the region, and the country.
Welcome to the Department of Public Health Sciences. The Department's mission is to prepare public health practitioners to work in community settings across the state of New Mexico, as well as other areas within the United States. The department is located in the College of Health and Social Services (CHSS) and recognizes its critical role in fulfilling NMSU's land-grant mission of service and community engagement to improve the health and well-being of the diverse rural, border, and tribal communities around the state.
In all of our work, faculty, staff, and students, reflect values that are core to public health practice such as equity, respect, diversity, trust, social justice, participation, inclusion, and fairness. These values are fundamental to addressing existing pervasive health disparities in the state and beyond and in preparing the next generation of public health practitioners and researchers.
Satya Rao, PhD, MCHES
Academic Department Head & Professor
Department of Public Health Sciences
New Mexico State University
Las Cruces, NM 88003-8001
sakrishn@nmsu.edu
575-646-8194