Dejan Magoc
Ph.D.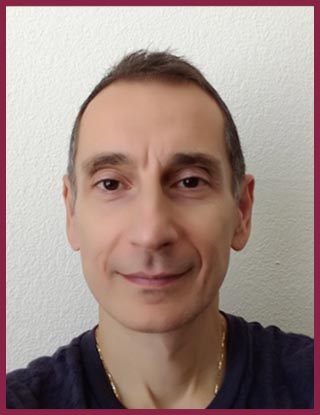 Assistant Professor
dmagoc@nmsu.edu
Phone with area code 123-123-1234
HSS 309
Dr. Dejan Magoč received his BS in Physical Education from the University of Novi Sad, Serbia. He received his MS in Kinesiology and PhD in Interdisciplinary Health Sciences from the University of Texas at El Paso. Prior to coming to New Mexico State University, Dr. Magoč was appointed as an Associate Professor in the Department of Health Sciences at Stetson University, FL. He is a two-time recipient of the Achievement and Contribution Award -- award that recognizes outstanding contribution to the university in the area of research. His research interest includes theory-based approaches to physical activity and health behaviors as well as public health education and health promotion. In particular, he is interested in determining the most important constructs from behavioral theories and apply them in helping individuals change toward healthy behaviors or a healthier lifestyle, in general. His community engagement is well evidenced through collaborations with hospitals/health centers, schools and YMCAs.
For over seven years, Dr. Magoč has been actively involved in international education and faculty-led study abroad programs. He has developed several study abroad programs, focusing on Multicultural Health Behavior, and has taken students to Serbia over the summer months. His enthusiasm for campus internationalization is evidenced through his work on promoting and supporting intercultural competence and global citizenship.
Education
Degree, University



Awards & Honors
Clinical Focus
Research Interests
Selected Publications