Isabel Latz
Ph.D.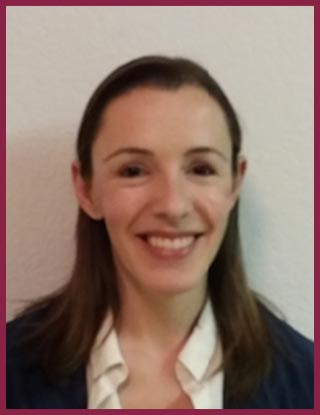 iklatz@nmsu.edu
575-646-2864
HSS 307
Dr. Isabel Latz is a College Assistant Professor and Field Experience Coordinator at the Department of Public Health Sciences at New Mexico State University. She holds a Ph.D. in Interdisciplinary Health Sciences from the University of Texas at El Paso since 2019. Prior to her current role, she worked as a Lecturer at the College of Health Sciences at UTEP and served as a Public Health Consultant to assist the Ysleta del Sur Pueblo Public Health Division with the establishment of their policies and procedures.
Previously, Dr. Latz provided research assistance for a Community Health Assessment in Otero County which deepened her awareness of local health issues, potential for health promotion, and importance of stakeholder collaboration. Prior to her Ph.D. studies, she worked as a Policy Analyst and Research Project Coordinator at the WORLD Policy Analysis Center at UCLA. In this role, Dr. Latz co-wrote scientific journal articles, collected and analyzed national-level policy data, managed research projects, and assisted with grant applications. Dr. Latz holds a Master in Health Sciences Research with a major in Social Sciences and a Bachelor in Health Sciences with a major in Health Education and Promotion from Maastricht University.
Dr. Latz is thrilled to connect students to organizations that allow them to deepen their public health interests while serving the community as part of their Field Experience and to teach the next generation of public health professionals skills in health education, community organizing, policy, and other fields.
Education
Degree, University



Awards & Honors
Clinical Focus
Research Interests
Selected Publications